Mitey Riders
Ride With Us //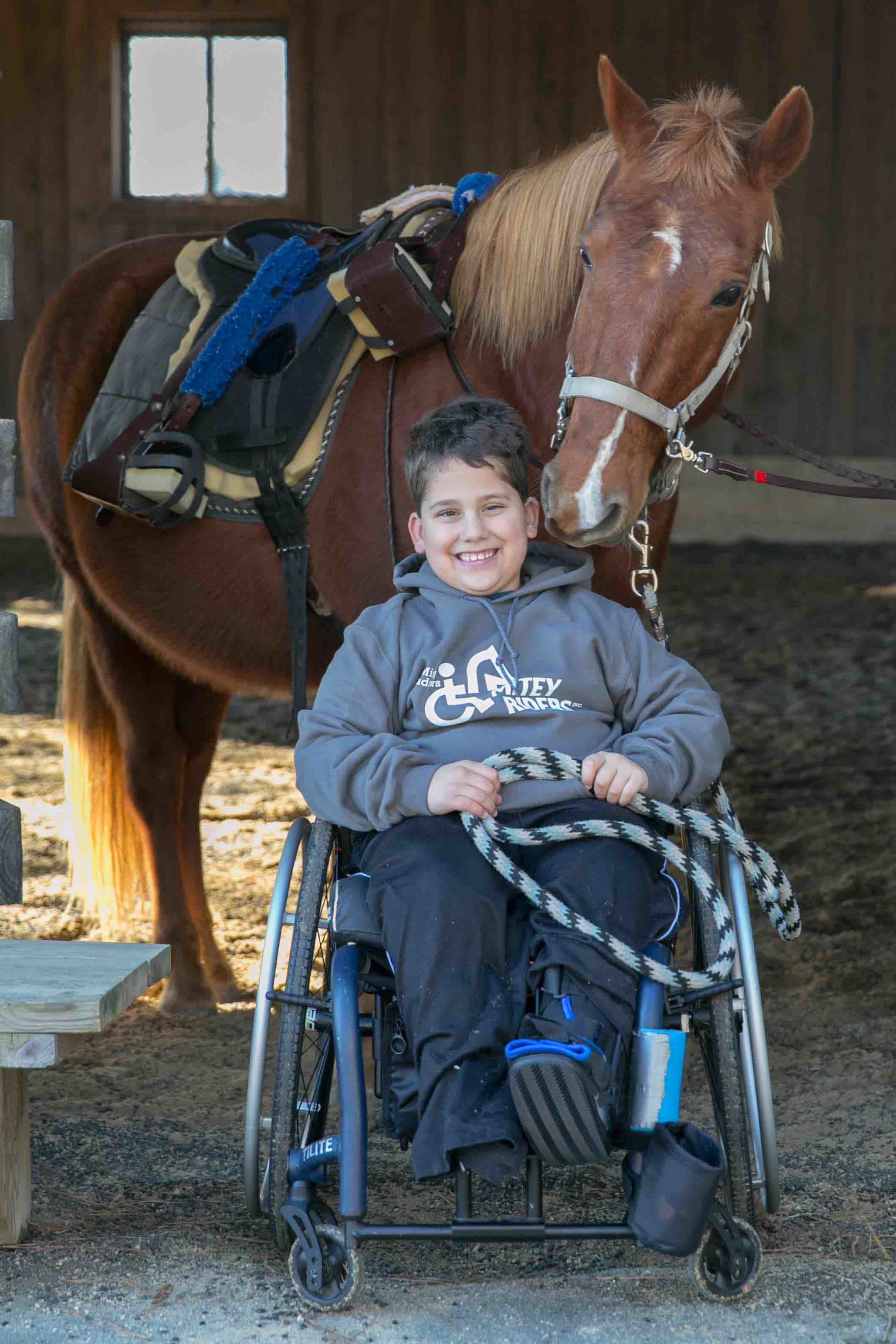 Be Mitey
Our Riders //
Mitey Rider participants range in age from 5 to 18. They manage conditions such as autism, spina bifida, muscular dystrophy, cerebral palsy and Down syndrome, among others.
Without the inspiration of our amazing riders, our program would not have reason to exist. It is because of these kids that we have over 200 dedicated volunteers, 14+ wonderful horses and a passionate staff of instructors and directors; and it is because of these kids that we are motivated to do what we do, every day.
Some of our riders have been with Mitey Riders for many years, and some are just beginning. But no matter the case, we have the unique opportunity to offer a child a different view of the world and open their bodies and minds to a new way of moving in the world – in partnership with a horse.
We invite you to take some time to learn about our riders. See how a child who uses a wheelchair can experience the joy of a nature trail on horseback.  See children with verbal challenges communicate with the horses and people around them. Feel the magic that happens when horse and rider connect.
Class Schedule – September – May
Tuesday: 3:30, 4:45
Wednesday: 3:00, 4:00, 5:15
Thursday: 3:30, 4:45
Friday: 1:00
Saturday: 9:45, 11:00, 12:15
Future Riders
Become a Rider //
If you have a child with special needs or a disability, and you are looking for another activity that will instill confidence, provide physical, social, and emotional benefits, and will allow your child to experience life from a different point of view, therapeutic horseback riding might be a good fit.
We take new applications for riders every year between April 1 and July 1.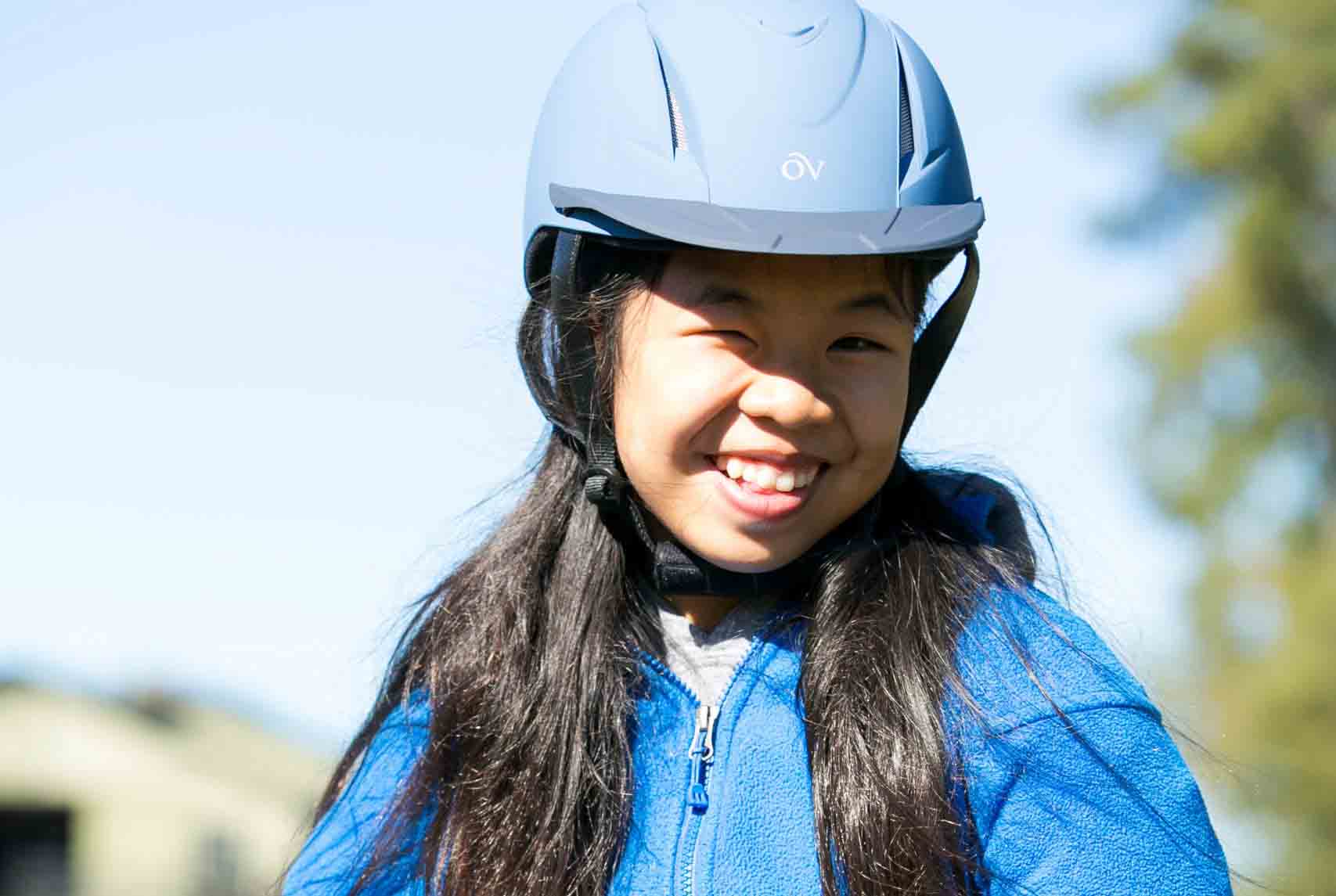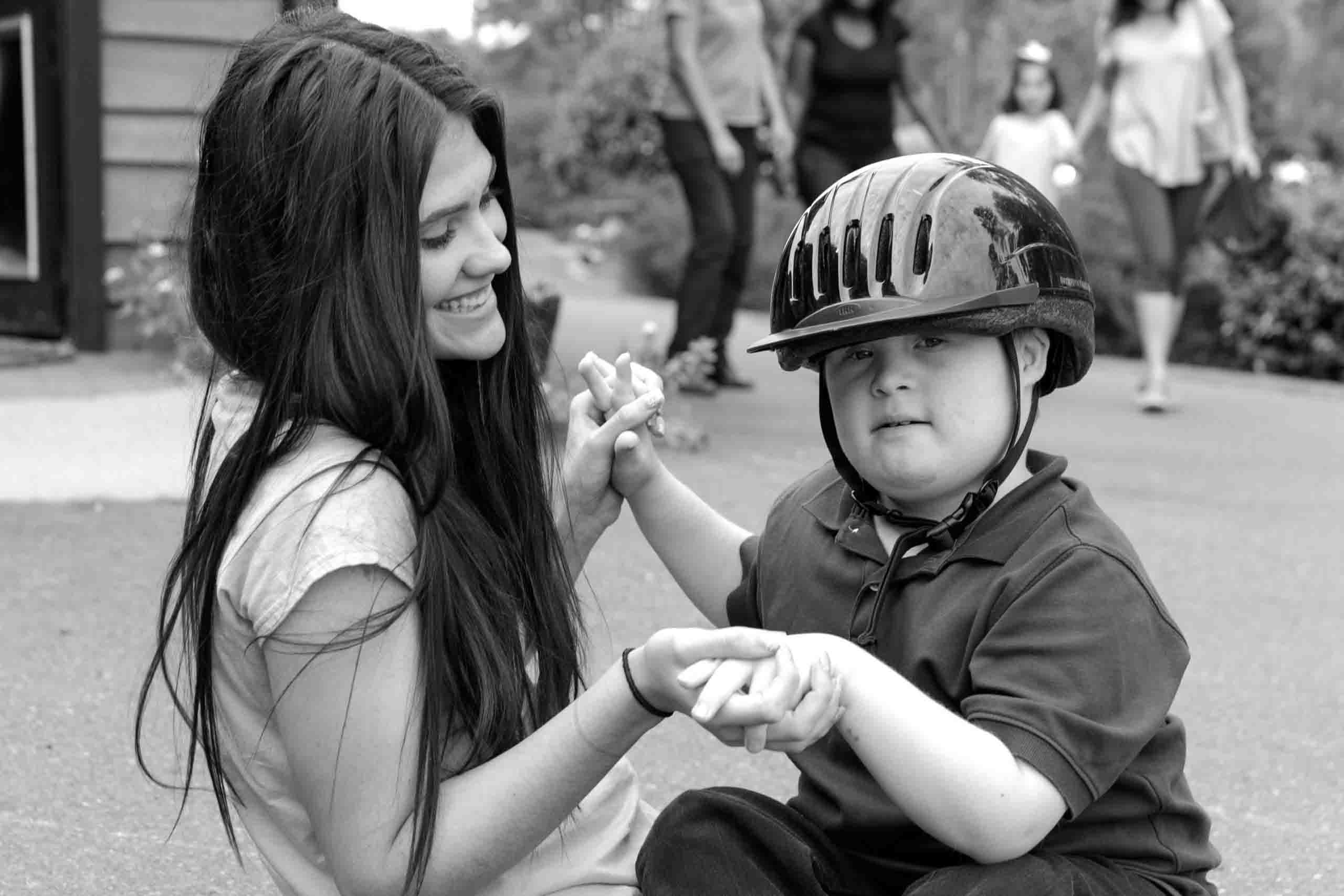 501(c)(3) non-profit
A PATH Intl. Premier Accredited Center for Therapeutic Riding
Call Us
(704) 841-0602 (Office)
(704) 814-6627 (Fax)
Visit Us
455 Providence Rd. South, Waxhaw, NC 28173
Email Us
ridewithus@miteyriders.org