MITEY RIDERS
Mission //
Our mission is to improve the lives of children with special needs through creative and effective therapeutic horseback riding.
 Our goal is to provide opportunities to benefit from the special relationship between horses and humans.
Beliefs //
// The Power of Horses to Change Lives 
From the very first rider we placed on a horse, we believed in the power of a horse to impact a rider's perspective, strength and wellbeing. Through our horses, our riders experience the unique bonds of human-horse connections.
// Community
Our volunteers, staff and community groups are all part of a caring, committed community that surrounds our riders and their families with love, compassion, and encouragement.
// Life Skills
We believe therapeutic riding can have a significant impact on the life skills of our riders. To that end, we design our lessons to incorporate practical skills that will help our riders on and off the farm.
// Leadership and Best Practices
Mitey Riders staff has long served the community of therapeutic riding professionals and continues to use best practices for teaching and horse care.
Building Relationships Through
Community //
Mitey Riders is a community made up of our riders, their families, our volunteers, staff and friends of the program that support us throughout the year.
The success of our program relies on the caring and dedicated efforts of our community.  All involved in the program benefit from seeing the smiles and accomplishments of our riders and interactions with our special horses! We all look forward to returning each week to experience the success of each rider.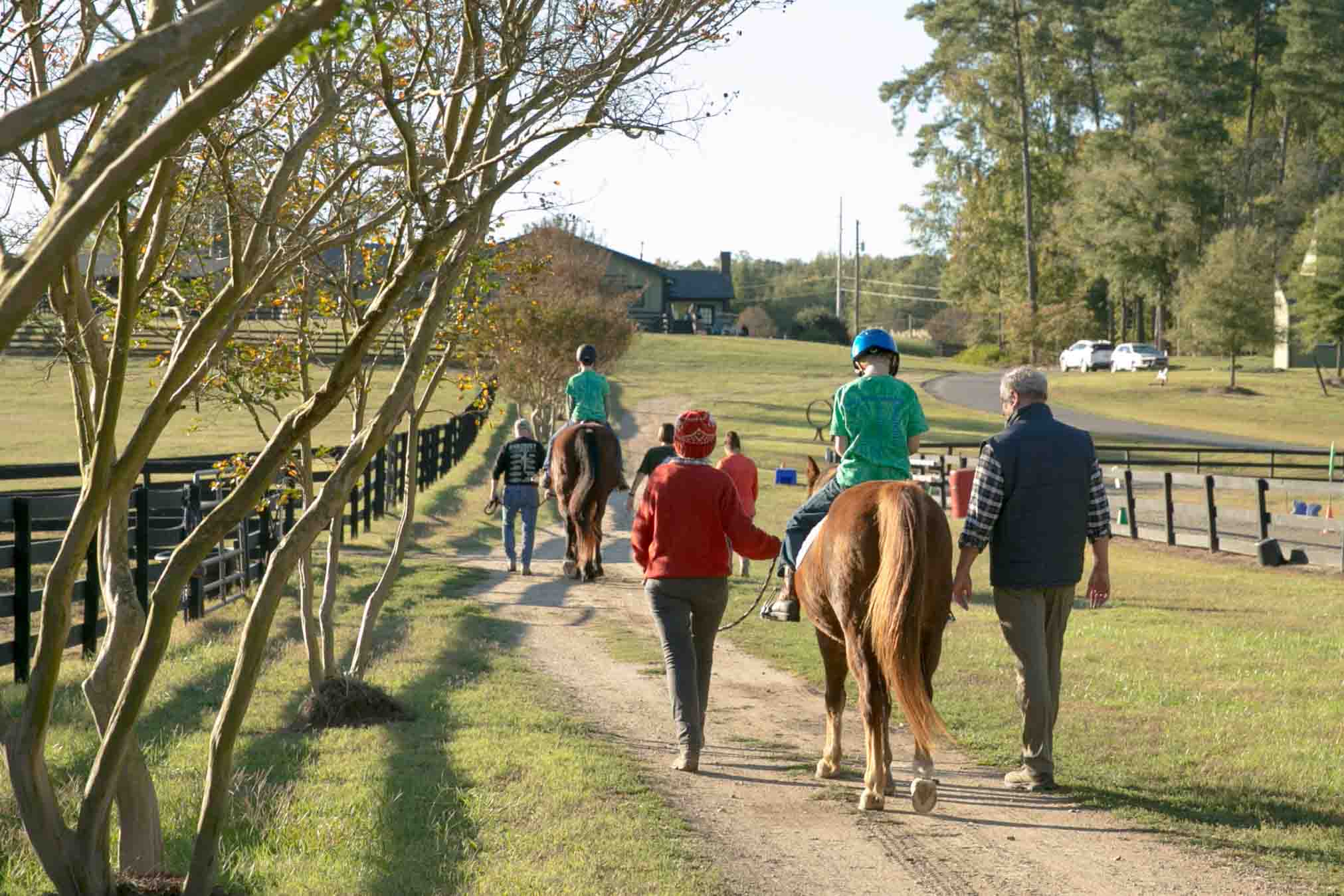 !! More Than Riding
Teaching Life Skills //
Therapeutic horseback riding is more than learning to ride a horse.  Our lessons are designed to bring the full range of benefits that can come from interactions between a rider, a horse and a team of volunteers.
Many of our riders work on skills at the farm that they can carry into their everyday life.  Examples include improved fine motor skills and hand-eye coordination, increased balance, improved communication skills, better task planning, increased confidence and improved relaxation.
We work to improve skill and wellbeing both on and off the farm!
Ou Leadership & Best Practices
Premier Accredited Riding Center //
Mitey Riders has been a member of the Professional Association of Therapeutic Horsemanship since 2005. As a Premier Accredited Center, we provide the highest standard of service set forth by PATH International.  The safety and wellbeing of our riders and horses is our top priority!
Leadership & Longevity //
Mitey Riders' staff is long serving, with our founders still active.  Harry Swimmer greets all our riders and our founding Program Director, Joy Simon, continues to direct our instructors and mentors the next generation of therapeutic riding staff.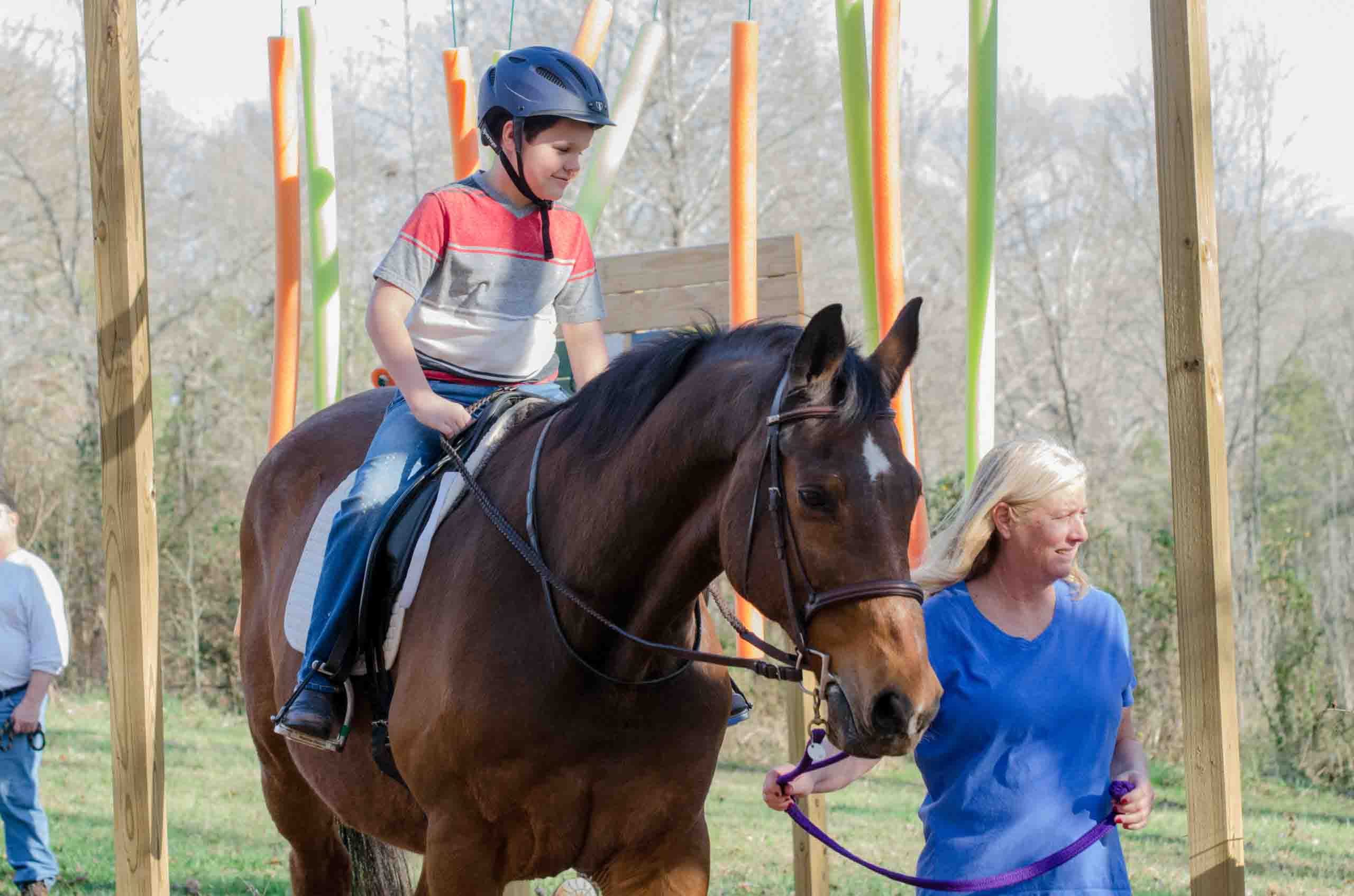 Mitey Riders
By the Numbers//
Horses Enjoying Second Careers through work at Mitey Riders

501(c)(3) non-profit
A PATH Intl. Premier Accredited Center for Therapeutic Riding
Call Us
(704) 841-0602 (Office)
(704) 814-6627 (Fax)
Visit Us
455 Providence Rd. South, Waxhaw, NC 28173
Email Us
ridewithus@miteyriders.org